Berenson Display Tower Refresh
This is only approved registered wholesale customers only
Download the order form for details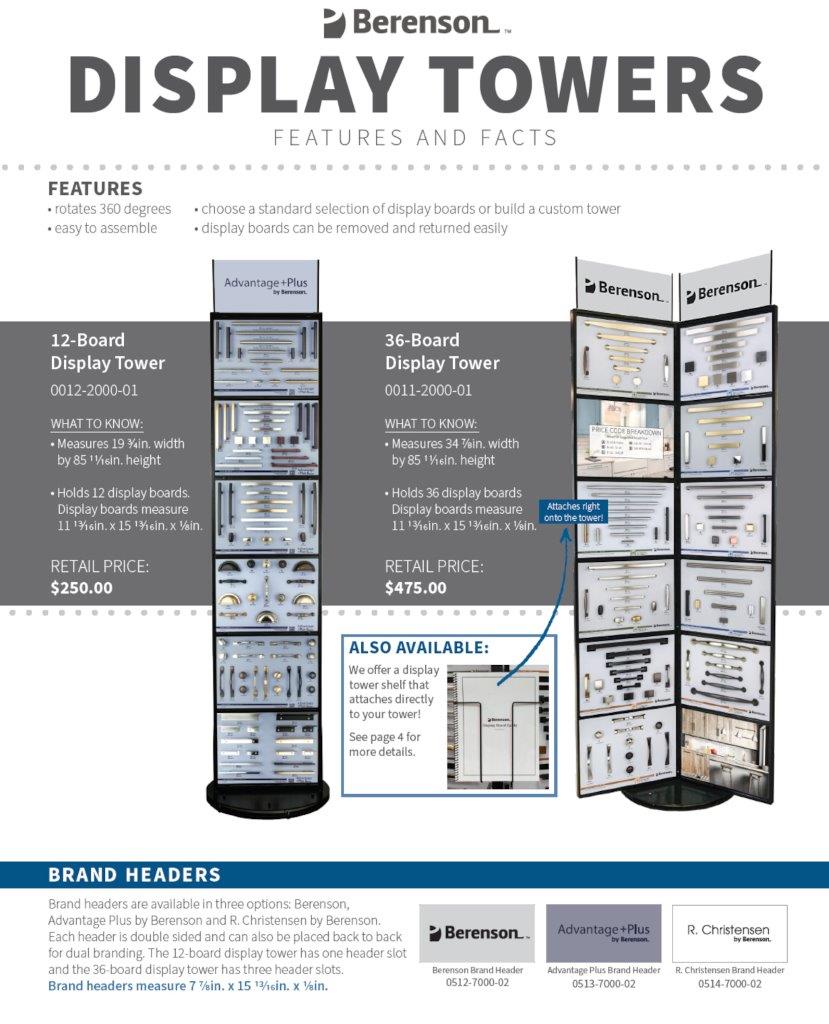 NEW BERENSON HARDWARE BOARDS TO REFRESH YOUR DISPLAY
Our display boards have been updated. These changes include the following:
Removing the woodgrain background texture and replacing it with our Berenson grey.
Reorganized board layouts to better visually represent how our hardware can look in the home.
Every available finish is now shown so your customer can see all options available to purchase.
Part numbers are no longer on the front of the board. We moved them to an organized planogram label on the back of the board.
Center to center (CC) lengths and price codes are listed so there's no guessing.
New boards have our updated branding reflecting each series' brand color.
Example of New Boards